Which option best describes you?
How can we help you Live Well, Bank Well today?
Please make a selection above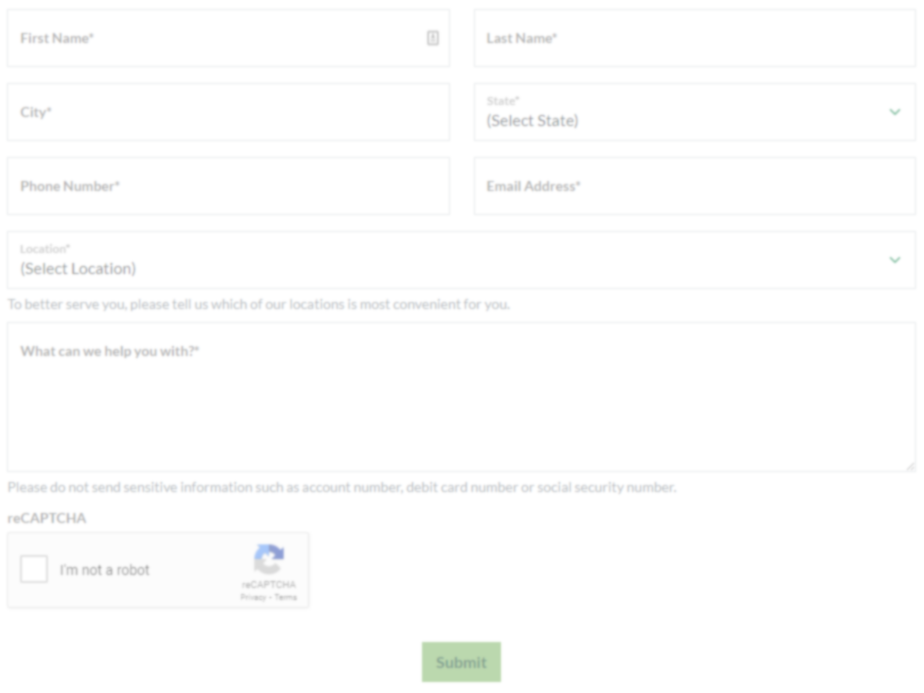 Help with a Bank of Missouri account
Whether you have questions about our accounts or services or want to leave a comment, we'd love to hear from you. Please call us at 888-547-6541 (daily from 5 AM - midnight CST), visit one of our locations or complete the form below.

Learn more about Bank of Missouri solutions
Our team is here to help with customized solutions that put you on a clear path toward your goals. We look forward to connecting with you!
Help with a credit report entry
For help with a credit card entry, get started by calling the phone number listed with that entry on your credit report. To file a formal dispute, use the mailing address shown with the entry.
Questions for our team? Please submit a request below.
Help with a credit card
If you have an existing card that is serviced by one of our partners, please use the directory to find contact info. For questions for The Bank of Missouri team, submit a form below.